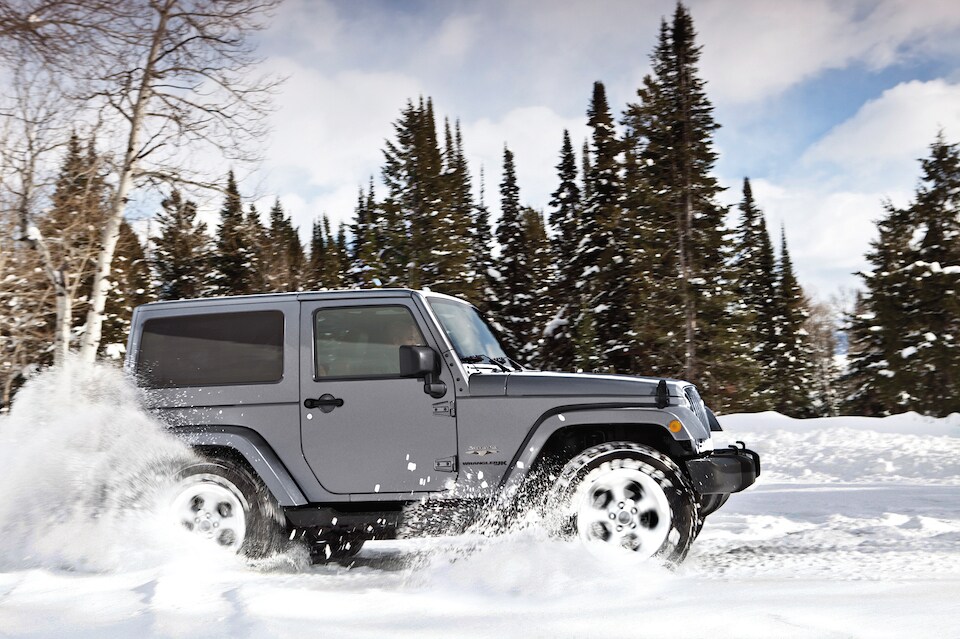 ​
One of the most instantly recognizable SUVs on the road, the Jeep Wrangler is as iconic as they come, and the new models on our lot are as capable as ever. With a focus on dominating any and every terrain, the Wrangler is a favorite of off-road enthusiasts, but it also has comfort features, a spacious cabin, and smart tech that make it a sensible option for car shoppers around Western Michigan in need of a daily driver.
If you're interested in a new car that's unique yet practical, read on to check out all you can expect from the new Jeep Wrangler that's at K&M Wayland Chrysler Dodge Jeep Ram right now!
Capability
The capable engine options of the Jeep Wrangler are part of what makes it so ready for life off the pavement, but they aren't the only aspect. Its sturdy design is ready for the bumps and jolts of off-roading, as well as any potholes on your commute, while 4x4 systems and other facets, like skid plates or the ability to drive through water up to 30-inches deep, help with any task, which includes driving in the winter. In short, the Jeep Wrangler can provide an enjoyable ride every time you get behind the wheel.
Features
Further improving your ride feel are a range of features and auto technology for convenience and comfort. Heating for the seats, exterior mirrors, and steering wheel are necessary for the cold winter months while Apple CarPlay and Android Auto programs make using mobile apps simpler and safety features like Blind Spot Monitoring help you know more of your surroundings. Plus, the versatile design of the Jeep Wrangler allows you to take the top and doors off for a feeling of freedom on the road.
We hope this shows why the Jeep Wrangler may be the right choice for you, and if you think it is, reach out to us today to talk with a member of our team about setting up a test drive, the Wrangler options available, or financing for your next car!