Auto Parts
Parts and Accessories
at K&M Wayland Chrysler Jeep Dodge Ram
Explore Our Available Parts and Accessories at K&M Wayland Chrysler Jeep Dodge Ram
At our dealership, we are proud to offer our customers around Wyoming, MI, and beyond a large selection of OEM auto parts and accessories. If you're embarking on an at-home repair or customization project, we understand how important it is to work with the correct parts.
When you order a part with us, you can rest easy that it was designed specifically for your vehicle, so there won't be issues with fit or function. And our team is always here to help you along the way.
Find the Right Part for Your Ram or Dodge Model
At our dealership in Wayland, we know how important it is to find the right part for your Jeep, Dodge, or Chrysler vehicle. And whether you own a sedan, SUV, or truck from us, we can get you the part or accessory you need. These are high-quality Mopar parts and accessories, so you can feel confident installing them in your vehicle. The following parts are examples of what we have available at our parts center near Kentwood, MI.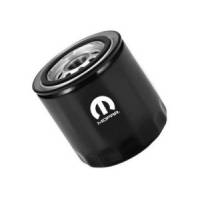 Oil Filter
Replacing your oil filter is an essential part of auto maintenance. Doing this will ensure that your vehicle has a clean engine and help prevent any build-up.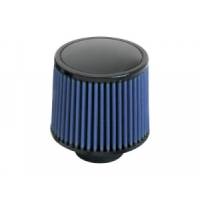 Air Filter
It would be best if you often replaced air filters in your car to ensure that your vehicle is free from any contaminants and to keep your car clean.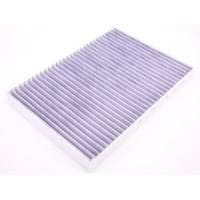 Cabin Air Filter
The cabin air filter filters your climate system in your car and replacing it ensures proper dust and dirt filtration.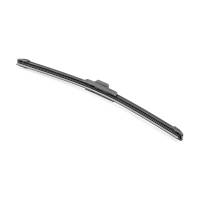 Wiper Blades
If you're looking to install new wiper blades, this is an excellent auto maintenance task right before the winter to improve visibility and safety on the road.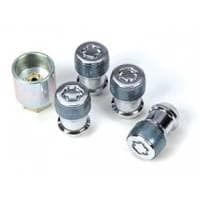 Wheel Locks
Wheel locks offer exceptional protection for your wheels. These keep the lugs secure and prevent the tires or wheels from being lost or stolen.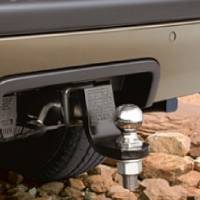 Trailer Hitches
Add a trailer hitch to your vehicle so you can easily tow a camper, boat, or trailer. Hitches are an excellent choice for drivers looking to make the most out of their vehicle's towing capacity.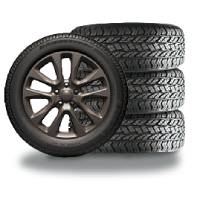 Tires
We offer seasonal Mopar tires for extra traction in the winter, as well as all-season and off-road tires. When you buy tires with us, you can switch up your vehicle's traction depending on your needs.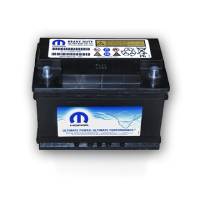 Batteries
It's essential to ensure that your battery is updated and running correctly, as batteries are a critical part of your vehicle. We offer a full selection of Mopar batteries to fit precisely in your car.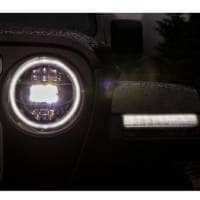 Headlights
You can outfit your vehicle with Mopar LED headlights for excellent visibility and illumination.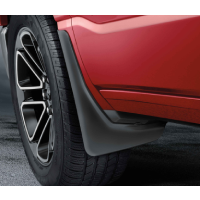 Splash Guards
Splash guards will help protect your vehicle during inclement weather to increase its longevity and prevent any degradation to the exterior.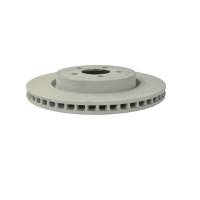 Brake Rotors
Brake rotors are an element of your vehicle that you should replace from time to time, depending on use. This vital part of your vehicle's brakes should get checked out and replaced if needed.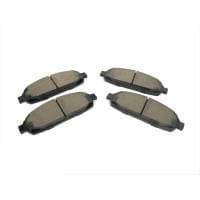 Brake Pads
Brake pads are an essential part of your vehicle's braking system, and replacing them helps to ensure your safety and your car's longevity.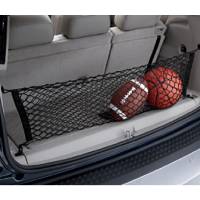 Cargo Nets
Cargo nets are an excellent option for those looking to expand their vehicle's interior cargo space. They also help keep your cargo in place so you can be sure precious items stay undamaged.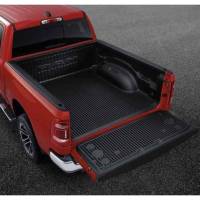 Drop-In Bed Liner
An option for trucks, bed liners will protect the bed of your truck from any damage from loading in supplies or gear. Bed liners are easy and fast to install.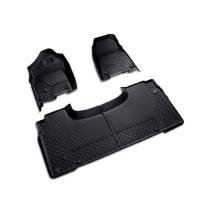 All-Weather Floor Mats
These easily cleaned mats will protect your vehicle's interior from anything you may track into the cabin so that it stays clean for much longer.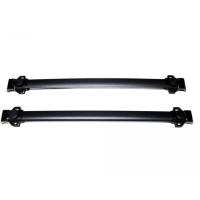 Roof Racks
A roof rack on your vehicle allows you the flexibility to bring more storage, gear, or any equipment with you. Roof racks are the starting point for any of our other carriers.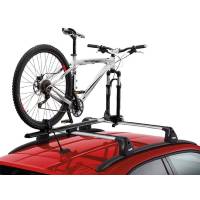 Bike Carrier
You can choose this accessory to mount a bike upright on top of your vehicle. Mopar bike carriers come with self-adjustment for easy adapting to different bike sizes.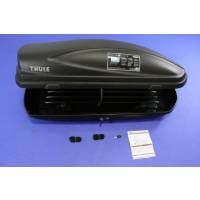 Cargo Box
Mount a lockable cargo box on the top of your vehicle equipped with a Mopar roof rack for extra storage space and to help keep the interior clean and uncluttered.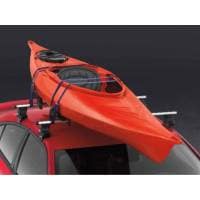 Canoe Rack
This option comes with tie-downs and straps so you can quickly bring your canoe out to the lake on your vehicle whenever you desire.
Contact Us at K&M Wayland Chrysler Jeep Dodge Ram!
If you want to order a part with us at our dealership near Grand Rapids, we invite you to fill out our order form online, and we will work to ensure it gets to you as soon as possible. This convenient process allows you to fill out the necessary information and submit the form from home.
If you have any questions about auto parts or need help deciding what part to order, we are here for you. The staff in our service and parts department have years of experience working on the vehicles we carry, and they will be happy to assist you.
And, if you need assistance with any maintenance or repair on your vehicle, that's what our service center is here to do. You can schedule an appointment with our team for quick and easy service.
We look forward to helping you at K&M Wayland Chrysler Jeep Dodge Ram!