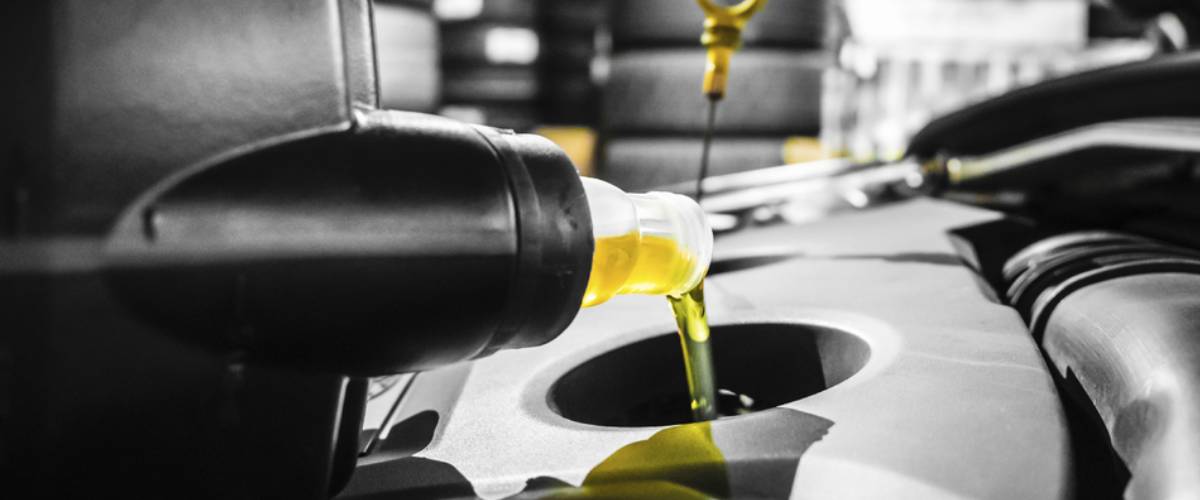 Oil Change in Wayland, MI
Oils Changes Available at K & M Wayland Chrysler Dodge Jeep Ram in Wayland, MI
Motor oil is the driving force that keeps your engine running smoothly and it's an easy service to overlook but it is important to stay on top of. There's no need to search far and wide for a third-party garage to get your oil changed when we have a wide-ranging service center in Wayland, MI with plenty of skilled technicians to take care of your vehicle.
Our team of technicians aim to repair your vehicle in a timely and efficient manner with their exceptional knowledge on all things automotive, especially when it comes to Jeep, Ram, Chrysler, and Dodge models.
Why are Oil Changes Important?
When you conduct oil changes at the recommended intervals that your manufacturer gives you, you are protecting the large investment you made on your vehicle. It's important to service your vehicle at routine intervals to avoid having problems with your car later down the line. You don't want to find yourself on the side of the road in Wyoming, MI with an overheated engine or clogged oil filter because you forgot to service your vehicle.
If you don't change your oil you risk your engine overheating, which in turn makes your engine run less efficiently. Motor oil not only lubricates and cools your engine but also protects it from pesky dirt and debris that litters the road. Your oil filter screens out the dirt and continues this process for the duration of your ride. However, if you don't change your oil and your oil filter then you risk clogging up the filter which affects your overall engine performance.
How Often Should You Get Your Oil Changed?
Every vehicle requires different levels of service and we recommend that you check with your manufacturer to know exactly when you need to bring your vehicle in for a service. However, there is a good general rule of thumb that we like to tell our customers. If you own a vehicle that is 2013 and newer, then you should get your oil changed every 7,000 miles or every six months whichever comes first. Vehicles that are 2007 and older should get their oil changed more frequently at every 3,000 miles.
Why Trust K & M Wayland Chrysler Dodge Jeep Ram for Your Oil Changes
At K & M Wayland Chrysler Dodge Jeep Ram, we only use the factory-specified brand and weight of oil that keeps your Chrysler, Dodge, Jeep, or Ram running at their peak performance. We make sure that not only your oil and filter are changed but while we are under your hood we like to make sure everything looks right and proper in their place. It's our goal to ensure that your vehicle will live up to its full potential and conducting routine oil changes at K & M Wayland Chrysler Dodge Jeep Ram sure does help.
Make an Inquiry
* Indicates a required field
Visit Us at K & M Wayland Chrysler Dodge Jeep Ram to Service Your Vehicle Today!
If you're worried that you might need to get your Chrysler, Dodge, Jeep, or Ram vehicle into our service center for an oil change, we invite you to schedule a service online with our easy to use appointment sign-up. You can also contact us online if you have any questions before coming into our dealership near Kentwood, MI. And, if you're unsure where we are located exactly we have directions from several locations that we think might be helpful if you're coming from Grand Rapids or even right here in Wayland, MI.